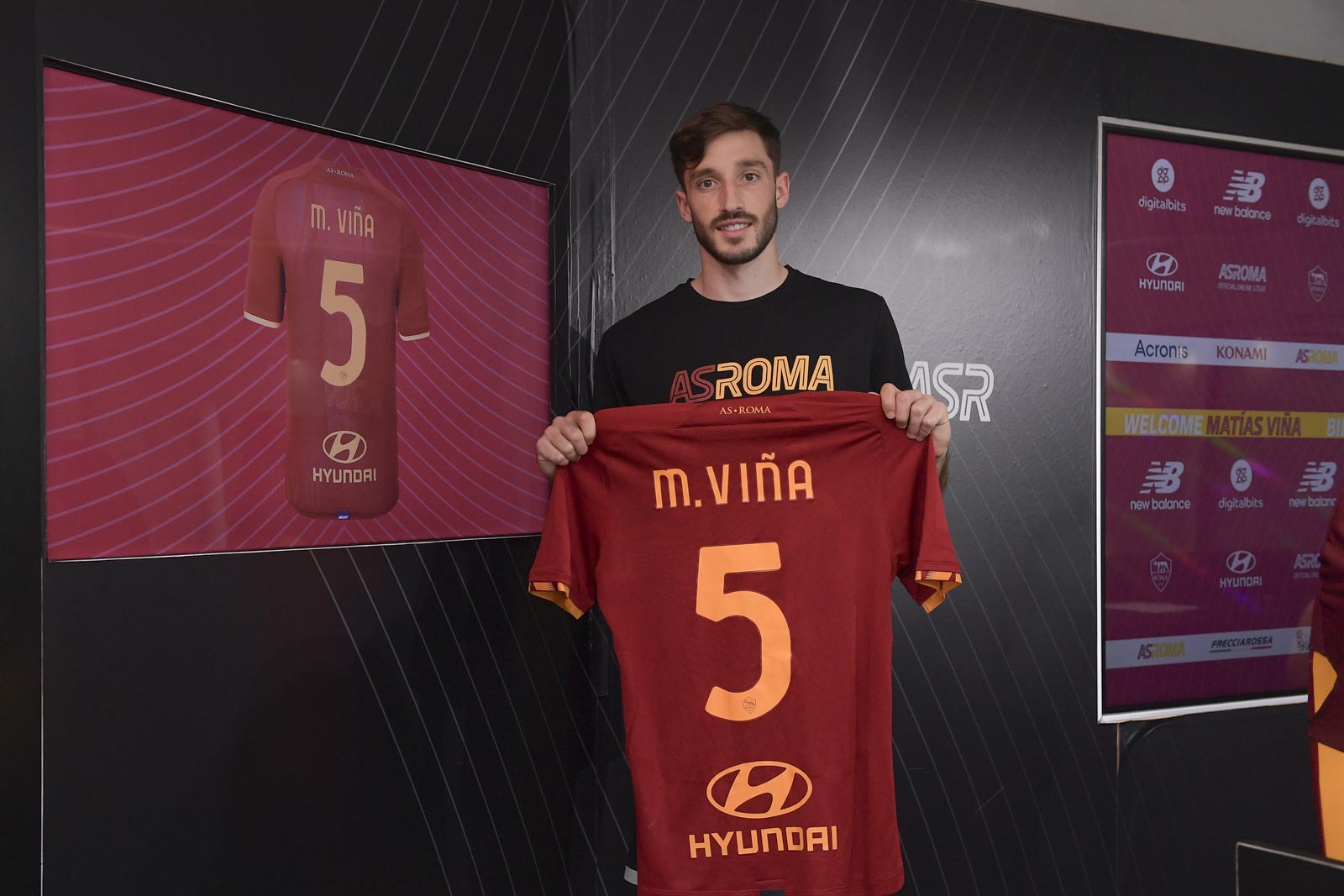 Jose Mourinho and Thiago Pinto continue to do work behind the scenes at this new-look Roma, who is set to kick off their season in 2 weeks as they try to surround the club with the best Talent possible to take on the next challenge in this upcoming season. They are currently finishing up their pre-season tour as the preparations have begun for the upcoming campaign. The transfer window is still open for a couple more weeks, and Roma will continue to be active in buying and selling. Roma secured Rui Patricio's goalkeeper from Wolverhampton, Eldor Shomurodovjoining from Genoa, about a week ago. Roma continues to make contacts with potential targets as we should see more to come over the next two weeks. Roma has been in talks with Palmeiras for Uruguayan left-back Matias Vina . This has been on the cards for about a month. The initial contacts were made after the Copa America initially reached an agreement before adjusting on the price. The 24-year-old has been mainly identified as a potential replacement for Leo spinazzola that ruptured his Achilles at the European championships. He flew to Italy about a week and a half ago after he agreed on mutual terms Brazil and Roma eventually negotiate over a price before settling on 13 million. The left-back could not officially join Roma until he was quarantined for 10 days. South America has had serious cases of covid-19, so because of this, Roma had to wait before announcing the deal. He tested negative for covid-19 with no health issues discovered on Sunday Roma officially announced the deal as he joined the club on a five-year deal to become Jose Mourinho's third signing of the window. The Young left-back Was a Serial winner in Brazil; before making the next step to Italian football, he's expected to join up with his teammates this week as Roma continues with their preparation for the upcoming season starting August 22nd against Fiorentina. Another move on the cards is the departure of Club Legend edin Dzeko, who has agreed on mutual terms with Inter Milan, who just sold romelu Lukaku back to Chelsea. If the clubs reach an agreement, the deal could be concluded within a week. Roma looks to Sardar Azmoun as a potential replacement that would cost the club around 18 million; he'd previously almost joined Bayern Leverkusen before the deal collapse; this will be an opportunity for Roma to swoop in and get the deal done. Other moves could be in the Works before the transfer window ends August 31st, but for the time being, Rama welcomes Matias Vina after the club officially announced this afternoon he passed his medical join the club officially; the left-back is very excited to get things underway as he embarks on a new challenge.
"I'm very happy to have arrived at such a great club. Here there's been plenty of phenomenal players and I'm very excited about this new challenge. I'll make sure to make the best of every opportunity I'm given and to learn from my teammates."
"It's exciting to be here. Ever since I was a little kid I dreamed of playing in Europe. It's everyone's dream. I haven't been playing on the top level for too long, my career only started in 2019, but I'm happy it all happened so fast. I won the Copa de Libertadores, I won the title with Nacional and now I'm super happy to be here."
Proven Winner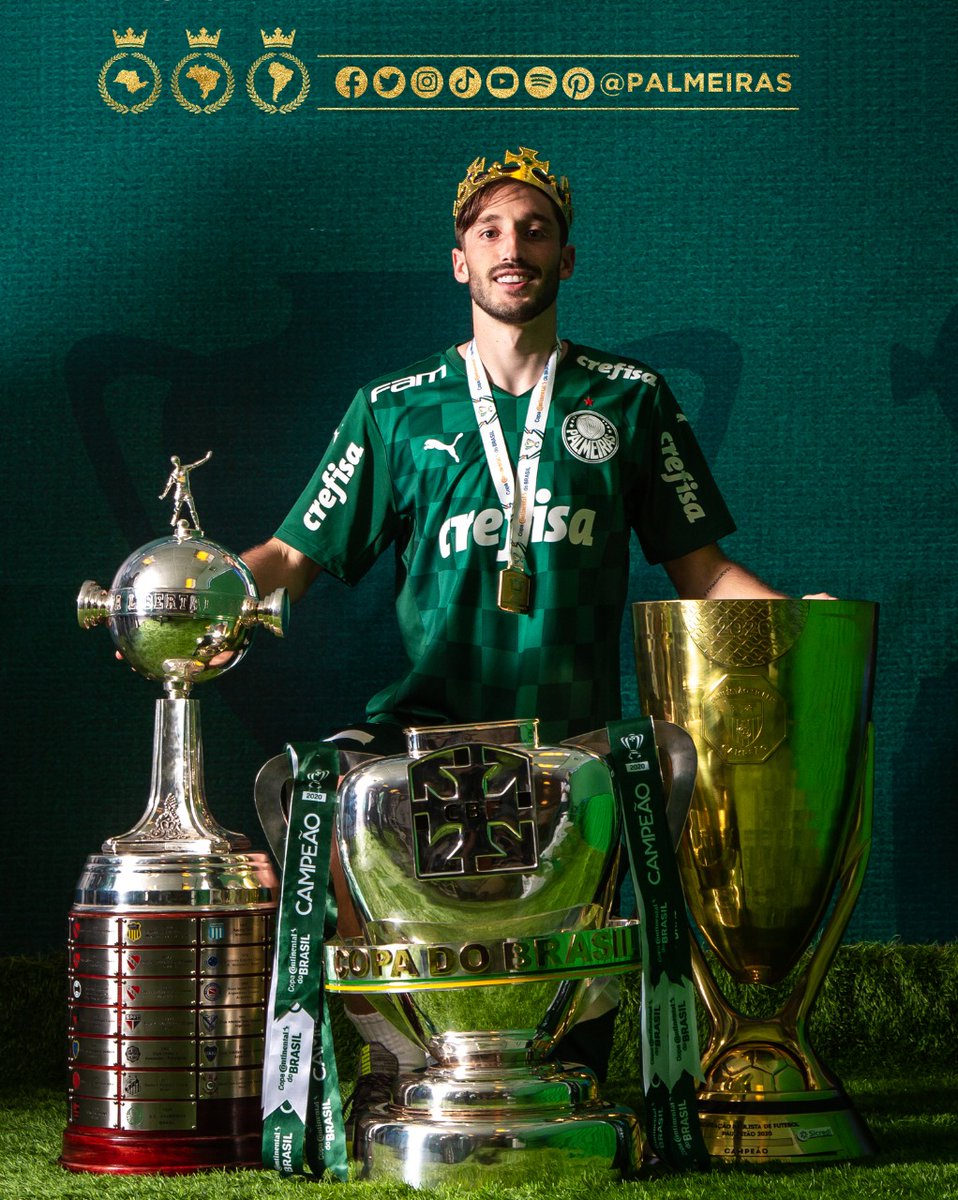 Matias Vina is a Serial winner on the domestic level in South America. He spent three seasons in the Uruguayan Primera Division but was really only featured during his third season, in which he made 44 appearances. In that season, he helped National when two trophies winning the Supercopa Uruguaya and the league title in his home country. Shortly after That season, he made the jump to Brazil as he joined Palmeiras in 2020, still a relatively young player but tremendously successful for someone at such a young age. He spent the last two years there before making this move to Italy. In his first season, he was a regular, making 44 appearances scoring three times. He was influential in leading Palmeiras to a treble as his clubs became the Kings in South America. He conquered the league title, the Copa de Brazil but most importantly, the Copa Libertadores leading them to their second title; they took down River Plate on the way to the final and ended up beating Brazilian fo Santos as we achieved the glory. He was named to the tournament team, showing his versatility both in the attacking and defensive areas. He also has thrived on the international level, becoming a South American champion with the Uruguay under-20 team in 2017. He also was a part of the Uruguay team that went to the quarterfinals; they were eliminated on penalties with Matias Vina missing in the shootout, but he is highly regarded as one of the most significant pieces of this Uruguay team going forward he has put in his craft and work over the last three seasons he has won everything there is to win in South America and has attracted the interest of European clubs during this time eventually Roma secure signature he will be missed at the club the assistant manager has admitted he is happy that he is embarking on the new challenge. Still, it's a big loss for the club; not only does he have all the abilities to thrive at this next level in Italy, but he is a big-game player that showed up in some of their most crucial games.
Perfect Replacement for Spinazzola? 
Leo spinazzola has been an absolute diamond for Roma ever since the swap between himself and Luca Pellegrini was made. He was one of the team's best players last season and has shown to be a huge weapon in the attacking installation as he pushes forward from the Left Flank either as a left-back or a wingback. Leo spinazzola was one of the best players at the Euros this summer; he was undoubtedly the best player for the Azzurri. Unfortunately, though, he ruptured his Achilles in the quarterfinal against Belgium. Italy never looked the same was horrible against Spain, but they won on a penalty shootout, and then they beat England in the final also on penalties to become European Champions, but you saw the value of Leo Spinazolla in that team and what they looked like without him. The second he got injured, Jose Mourinho and Thiago Pinto attempted to find an adequate replacement as it was highly expected he would miss a good portion of the season. Leo spinazzola wants to be back by November, but it's unclear how well the rehab will work after the operation. Matias Vina has been on Roma's list ever since the injury. This makes sense for Roma for two reasons. First of all, he has similar characteristics as Leo spinazzola, is very attacking-minded, and can really push the play from the Left Flank as either a wingback or a left-back. Secondly, he would be very affordable at only 13 million, which is a bargain for a player with his qualities considering what the market suggests. To find an outstanding left-back or win-back in most cases, you have to pay a fortune because of how the value that position has become, especially in European football on the biggest stage. Aaron Wan bissaka cost of man united 50 million, Hakimi cost Inter Milan 40 million and then PSG for 70 million, Leo spinazzola cost 29 million Alphonso Davies probably the exception, and it cost a Bayern Munich 20 million coming from the MLS. So from a financial point of view, to get the deal done for only 13 million is an outstanding find not only is he capable and has similar characteristics, but he is only 23 years old, which makes this a perfect match. Adjusting to a new country and a new team could be a process especially considering how important that position will be for Romo this season. He will be the starter at left-back at least until Leo spinazzola return. Still, there is a significant amount of pressure because the right-back Rick karsdorp is one of the best attacking defenders in league with pace and athleticism to contribute offensively. It's unreasonable for us to ask Matias Vina to match him because, at this point, Rick karsdorp is one of the best at his position in Italy; however, Rick karsdorp will help him develop. It's a lot of pressure, but something that she can handle; there will be some early Growing Pains, but as long as he has belief, he'll thrive in the Roma color. The best-case scenario is that he's outstanding from the very beginning, and then when Leo spinazzola comes back, he has versatility options of potentially shifting one into Midfield. Long-term, Roma's excellent purchase didn't pay a ton someone that fits the characteristics and has won everything.