Roma is coming into this game after picking up maximum points on Sunday at home against Sampdoria. In what was a true battle with edin Dzeko and giving Roma a 1-0 victory. They head on the road to take on a Crotona. They have not played in several years as they recently were promoted to Serie A. Roma's record against newly-promoted team is spotless the best in Italian football. In The Last 5 Years, Roma's record against newly-promoted teams is 24 wins, 0 draws, and zero losses. For whatever reason, they do not struggle against teams like these, so as you would expect, Roma go into this match as big favorites. Highly anticipated to pick up another three points. With Inter Milan being the next game followed by Lazio after that, Roma must get the job done here. Crotone has very little chance here, but you never know will Crotone have something up their sleeves or Will Roma handle the business as they always do against teams like this; we will find out all that and more when they go to battle on a Wednesday afternoon in Crotone.
A.S Roma Form and Lineups WWWLW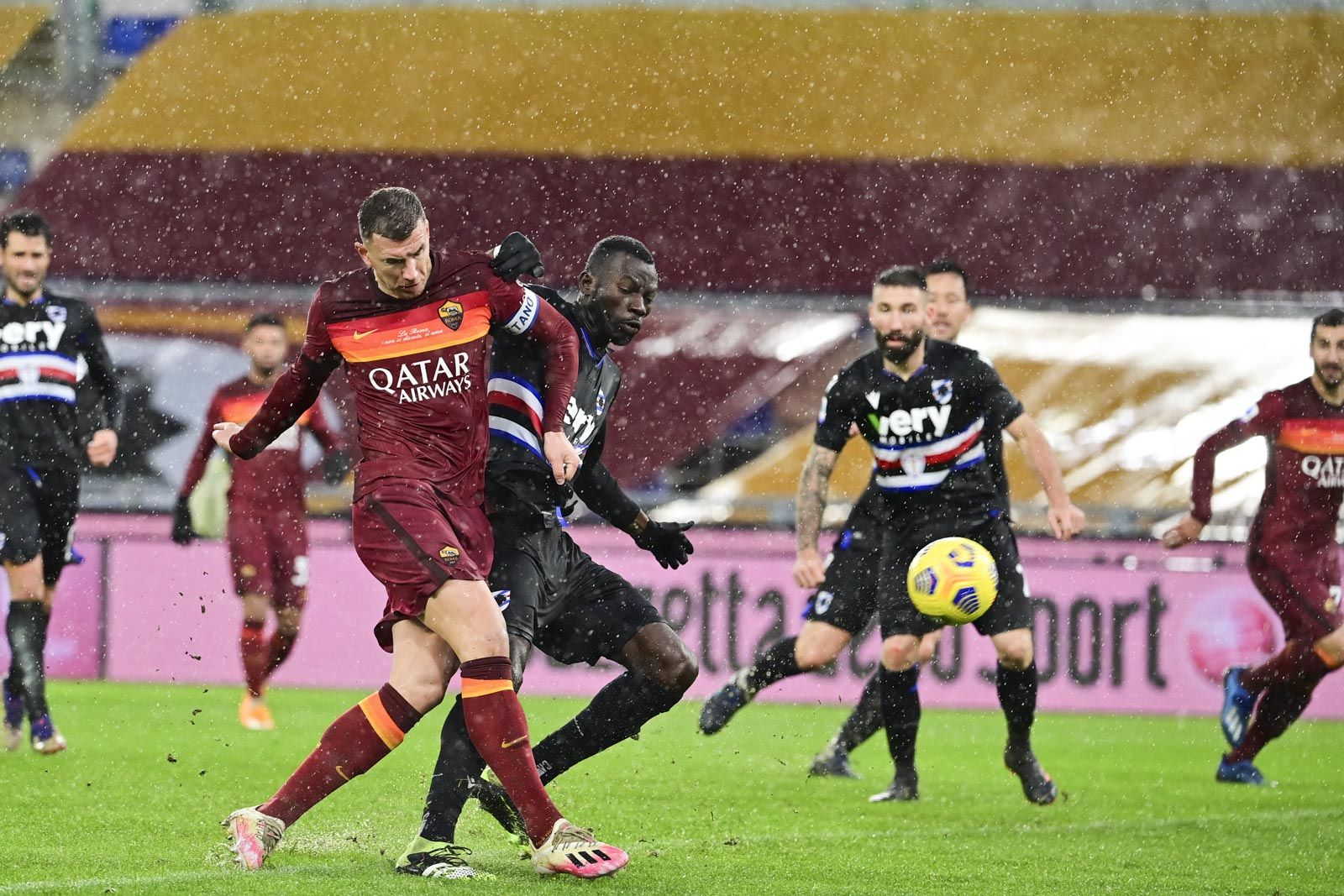 Roma is primarily expected to operate out of a typical 3-4-2-1 formation. Roma has a big match against Inter Milan next weekend; because of this, some of Roma's regulars could rest, especially against an opponent like Crotone. In goal, we can expect to see Pau Lopez as Antonio Mirante continues to be sidelined with an injury. Roma expected to make one change in the back three as the three center-backs are likely to consist of Max kumbulla on the left, Gianluca Mancini on the right, and Chris Smalling in the middle. The left wing-back is expected to be Bruno as Leo Spinnazola still has not returned from injury. Then on the opposite side on the right-wing, the in-form flying Dutchmen Rick karsdorp. In the defensive Midfield, we should see the pairing of Gonzalo Villar and Bryan cristante. Jordan veretout it's heavily expected it to be rested for the game on Sunday. Upfront as Romans left attacking midfielder should be henrikh Mkhitaryan. On the opposite side, the right attacking midfielder, we should see Lorenzo Pellegrini playing that role once again as Pedro is yet to get back to full fitness. Then upfront as Roma Central Striker, we should see bojar mayoral get his second league starts with edin Dzeko picking up an injury it is not expected to be severe. Still, he could miss the Inter match, unfortunately, so it will be a big opportunity for Mayoral to prove himself. Roma will have options Off the Bench with many of the starters available if needed.
Manager: Paulo Fonseca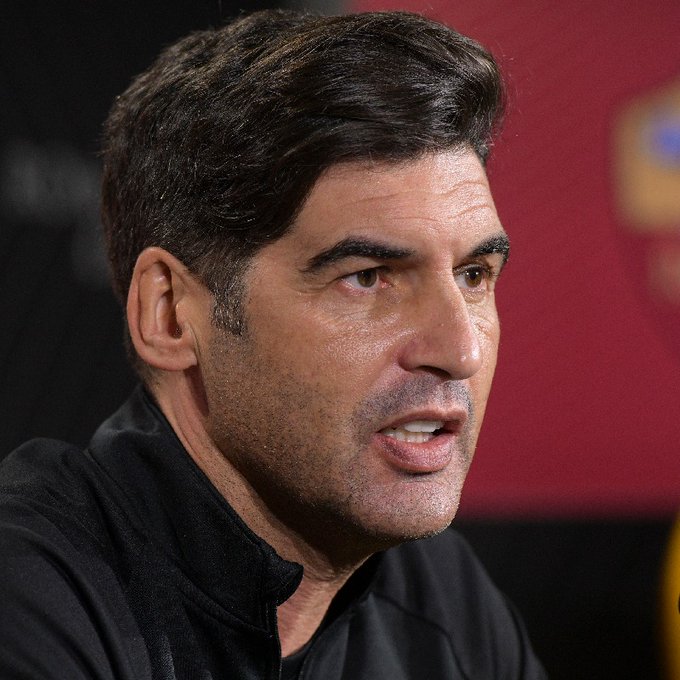 Roma Projected XI: 3-4-2-1
Lopez; Mancini, Smalling, Kumbulla; Karsdorp, Bruno, Gonzolo Villar, Pellegrini, Mkhitaryan; Mayoral 
Crotone Form and lineup LWLDW
Crotone was recently promoted from Serie b as they got their return to the big time this season. They were here for 2 years consecutively before going back down. When they were promoted before, they had a really hard time staying up, got hot late in the year, and found a way to keep themselves alive in the league while beating Lazio on the last game of the season to keep them in the league. It's hard to say what will happen at the end of the season, but it's looking like it's going to be an uphill battle. Even though they have two wins of the last five, which is good form for a team in their part of the table, it will be tough. They only have nine points this season and are at the bottom of the table. They recently got crushed by Inter Milan 6-2. They have conceded the most goals in the league with 35 while having the second-worst attack with just 15 goals scored this season. On top of all that, they have a goal difference of -20. They typically operate out of the 3-5-2 formation; it is their only hope and chance in this game. The reason is they have to play ultra-defensive, or they will get ripped apart. Inter struggled against them in the first half last weekend and still ended up scoring 6. Roma is likely to do something similar. It hasn't been a good season for them. Even though they somehow got points from Juventus in a 1-1 draw earlier this season, they can surprise us, but probably unlikely.
Manager: Giovanni Stroppa
Crotone Projected XI:
Cordaz; Golemic, Marrone, Luperto; Pereira, Molina, Zanellato, Henrique, Reca; Simy, Messias
Keys to the game 
FC Crotone 
Park the Bus
Take Advantage on set pieces
It's improbable that Crotone won't even give a sniff in this game. For argument's sake, let's think of this logically what is the best way for them to keep themselves in the game as long as possible. They have a horrendous defense and not much of attack or Midfield either. This is a team that will struggle all season long but realistically speaking. They have no chance of getting anything from this game. However, to avoid the inevitable to hold off an avalanche of goals, they have to play ultra-defensive. Crotone plays a 3-5-2 formation; the five midfielders will add somewhat of a cushion in front of the three center-backs. They must stay in position as you would expect, but on top of that, a lot of what they do has to be a defensive shape. If something collapses in the Midfield and there's a gap, Roma will take advantage of it. This is a counter-attacking team that can humiliate you if you let them. Bologna is a much better team than Crotone, and they conceded five goals in 45 minutes against this Roma team. They need to have a defensive approach even if they have the capabilities of going forward, it's risky against a team like Roma, and it could have killed them in the end. You could also argue this if they do that, they won't be able to attack at all. Unfortunately, attacking against this Roma team is exceptionally dangerous not just because of their ability to get on the counter, but their defensive options are incredible, and regardless of who plays back there, they will be able to shut them down. Crotone needs to park the bus and try their best to get into situations where they can take advantage of set pieces. Free kicks, corners, and penalties are the most likely routes to the home side's goals here. There's not much else they can do other than defend like crazy and try to take advantage of free-kick situations. There are some newly promoted teams with more weapons, which means an approach against Speiza or Benevento would be completely different in terms of trying to beat Roma or even trying to hold them off. Crotone doesn't have those materials meaning they just got to defend and hope for the best.
A.S Roma 
FEED Mayoral
Get on Counter-Attack
Use pace to force Crotone into mistakes
Roma has a better team and a stronger team overwhelmingly. This Crotone side is should not give them any problems whatsoever. The only thing that really is yet to be determined is the margin of victory. I don't want to say I don't give them a chance, but they just don't have the materials to even threatened Roma slightly. From Roma's perspective, winning this game is incredibly simple. if Roma can do three things, this game will be over very quickly. We can expect that Roma will dominate possession because of the type of players they have in their team for Crotone does not have such things will be difficult for them to hang on to the ball very long. On top of having possession hit on the counter against a much weaker team, they will not be able to deal with what Roma can do on the break. Edin Dzeko is out with injury and won't play this game, but Bojar Mayoral will be ready for battle. It is only his second league start, and he's going to want to score and show his value with this opportunity. Even if Roma misses chances if they get on the break, it's going to be really difficult for anyone to deal with them. Especially with the pacey players they have, they can attack the Box in that sense and pick out passes for mayoral when Roma are pressurizing the backline. Using their speed and athleticism and what they can do going forward, it will force Crotone into mistake. Roma will jump on it, which will only add fuel to the fire. Roma shouldn't have any problems here whatsoever. I expect Roma, even without edin Dzeko and others, to run through them. Crotone just doesn't have enough to really hold off what Roma can do. It's important not to underestimate them and treat them with respect but realistically speaking, they don't have a chance.
Players to Watch 
Bojar Mayoral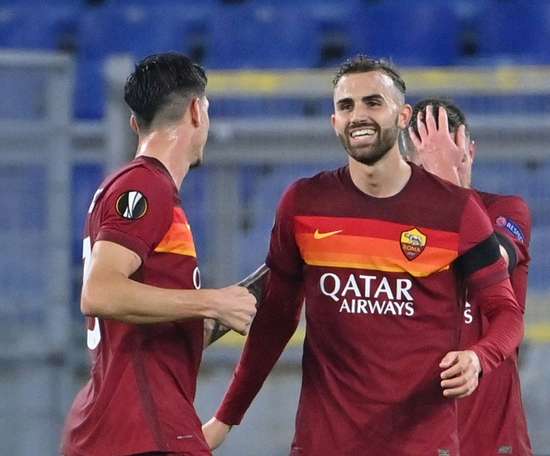 Simy
Prediction: Roma 4-0: Roma is impeccable form and the bottom of the table isn't going to be the team to stop them in their tracks 
Match Details
Date: Wedesday, January 5th 2021
Venue: Stadio Ezio Scida
Kickoff: 8:00AM (USA) 2:00PM (ENG), 3:00PM (ITA)
TV Broadcast: Sky Italia, ESPN+