Paulo Fonseca's time in Running out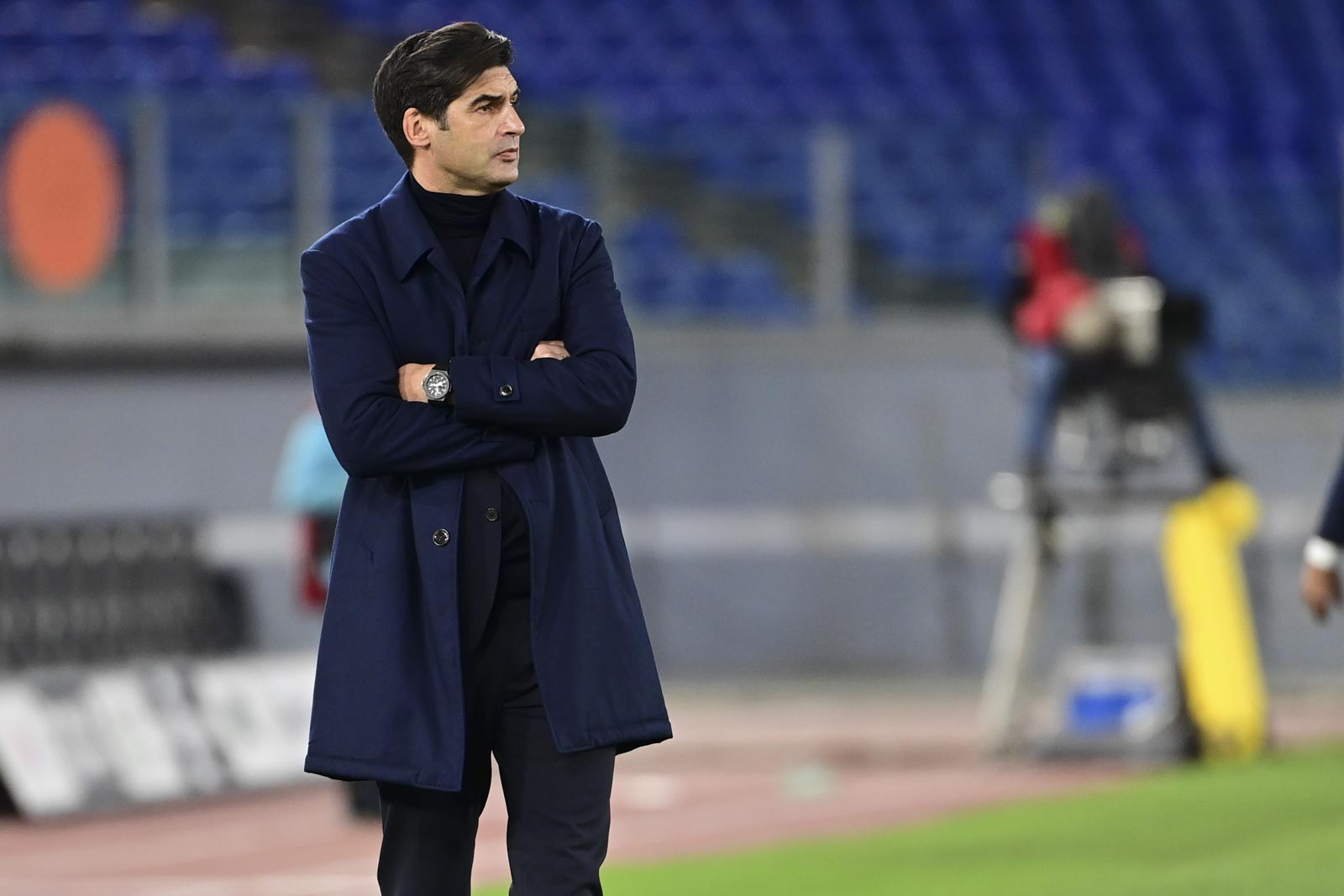 Paulo Fonseca has made incredible strides with this Roma team this season. Roma is a lot better than anyone expected them to be they've improved in many areas, and they've done this without Nicolo zaniolo. They currently sit in the top three in Serie A; Paulo Fonseca is a big part of that. He has helped this team grow. This may not even be entirely his fault, but unfortunately, he's the one that's going to take the blame for this. Paulo Fonseca dropped yet another massive game losing the Derby in a humiliating fashion, their worst performance of the season. Paulo Fonseca had no game plan, and the team lacked a certain level of Courage; they were not nearly aggressive enough, and in the end, that is what indeed cost them. They were humiliated last night against Lazio in arguably the biggest game for Roma fans in any given season. Roma is not going to win every Derby, but they have to give themselves at least a fighting chance; they never had Friday, and it wasn't just on Paulo Fonseca, but his approach went horribly wrong, and nothing made any difference. He didn't have a game plan, and it was exposed almost immediately. It wasn't just him defensively; they were horrible; they were utterly dominated in the Midfield and couldn't find a way to make it competitive. Even when they had chances, it could not convert them as the team did not register a shot on target until the last five minutes. Paulo Fonseca has been substantial, and maybe he can win Roma the Europa League, but even there, Champions League status is under threat. The Portuguese manager has the potential to become an elite manager in European football, but unfortunately, after the season, unless something drastically changes, they'll have to move on. It will be complicated to part ways immediately just because of Roma's system; it is just too much of a risk to make that call it now, but unless Roma wins a trophy, in all likelihood, they will be moving on at the end of the season. If there is a chance they can get Max Allegri before the end of the season they have to Jump On It. Max Allegri reportedly has been interested in the job before the start of the season and remains unemployed. As good as Fonseca has been, and even though he has been important in this team's progression, he fix the locker room issues and became more of a connected unit. Ultimately, unless things drastically change, it's time to move on. I've concluded that Roma is flawless except against the big teams in a possible among the top six teams in Italian football this season they have collected Four Points out of the maximum 21. This was going to be a make-or-break for this team, and even though I don't think he will be sacked, Roma cannot continue to come up short, and he's big games if they want to build a winning culture. This team has potential and doesn't need that many pieces to really put themselves at the Forefront of a title race and potentially winning trophies. Allegri may be a long shot, but Roma has to pull that trigger if he's interested; another one I would look at is former PSG manager Thomas Tuchel unless something drastic happens. I find it hard to believe that Paulo Fonseca will have this job next season it wasn't necessarily his fault for the lack of performance in big games ultimately will cost him his job.
Roma ARE NOT Contenders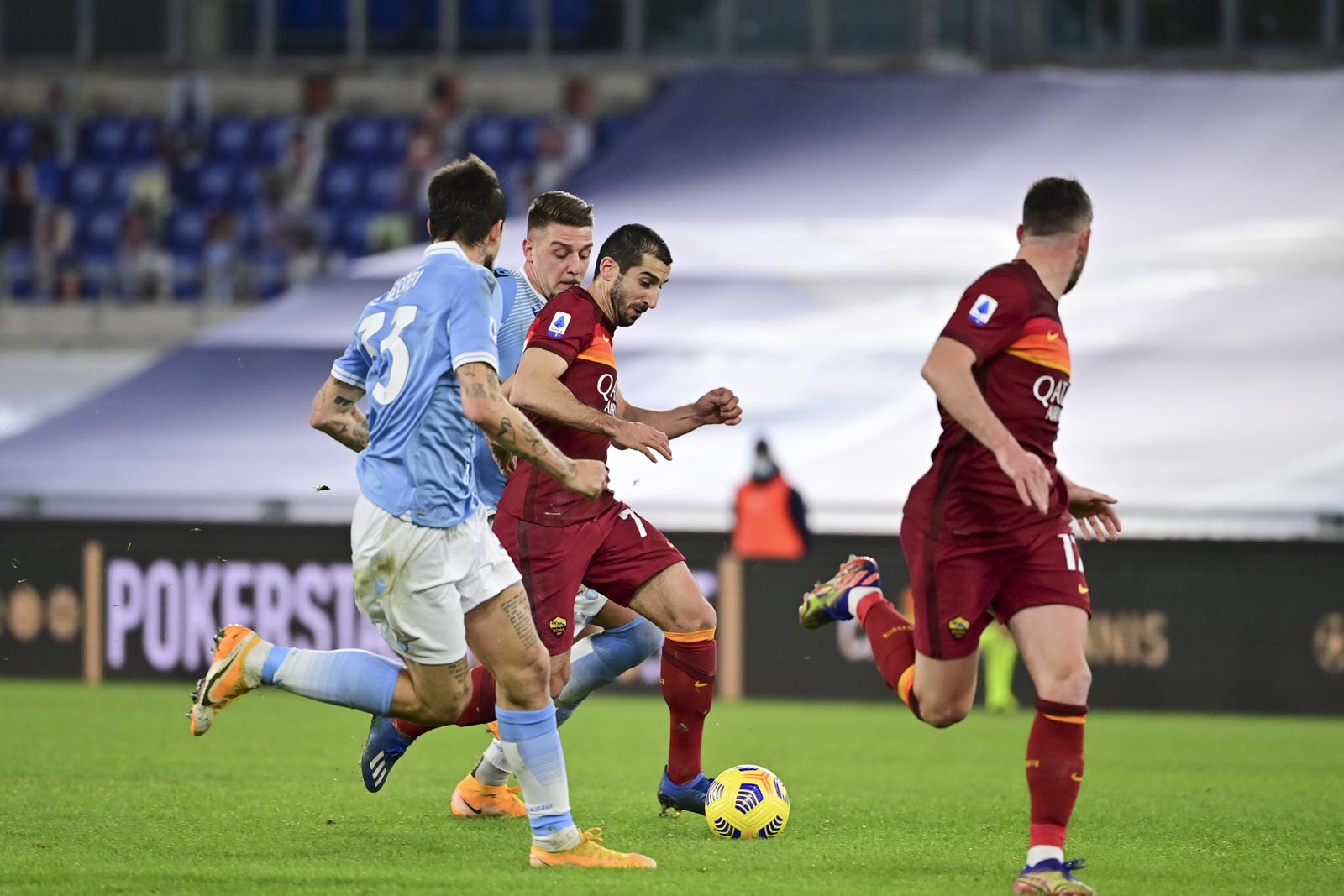 Roma had minimal expectations going into this season. They didn't add too many pieces in the summer, and all they did is secure permanent deals on henrikh Mkhitaryan,Chris Smalling, in addition to signing Max Kumbulla. Even with some optimism, they were not expected to be a factor in the title race or the Champions League picture all that much. to the surprise of many, this Roma team is in the top three and seems to be a team heading for the Champions League next season. They even have tried to bargain themselves into the title race it looks like an almost improbable thing at the start of the season, but it's something that was at least being considered given how well they have played this season. They have picked up points in games they would usually struggle with. They have not done nearly well enough in the big games, but nonetheless, it is a question that Roma has not figured out yet at least it didn't seem that way before their game Friday. There was an argument that Roma was in the title race, and there was also one against it. It wasn't quite determined until yesterday. Roma had a lot of nice pieces, and as a team, if they can upgrade, it could be extraordinary, especially when Nicolo zaniolo returns. However, any argument that Roma was going to be in the title race was stopped Friday. Without being too much, Roma were frauds in the title race. To certain respect, they remind me of the Pittsburgh Steelers in the NFL season. For those who don't know, the Pittsburgh Steelers started the season with 11 consecutive victories; no one thought they were going to be a Super Bowl team primarily because they did not play anybody significant. When they played a big team, they lost. Now Roma may not have some of the distractions that the Pittsburgh Steelers did, but they're very similar in the sense that they have come up short and all the big games but had taken care of the business the rest of the time. If they continue to do that, they probably still will finish in a Champions League spot and probably still finish ahead of Lazio but this is not a team capable of fighting in a title race and is a Champions League team at best. Yesterday they were demolished by Lazio, a game in which Roma had all the momentum with killed off by a team that has struggled this season. In terms of table positioning, the two teams are not that far apart. Lazio ripped them apart, basically killing any narrative that Roma are in a title race. I still back them to make the champions league, but they were exposed Friday night. In all these big games, they have only taken 4 points in total of a possible 21. that's just not good enough and listen to that. It is so clear that Roma needs a new Striker as outstanding as edin Dzeko has been for Roma, and he has been one of their best ever players; it is time to move on. Roma can't continue to play in games like this and underperform the way they have. A large part of this and not having a striker can rely on game in and game out. Edin Dzeko can have moments, and it's still a very productive player, but if it's not good enough anymore for a team that wants to be fighting for League titles and potentially winning their first trophy since 2008 as great as the Bosnian Captain has been simply put it's just time to move on. Roma needs more depth an upgrade in the Midfield slightly. A new Striker is in order; unfortunately, Roma, as proven yesterday, are frauds, and even though they will likely make the Champions League next season Roma is going to need to reload for them to become a real threat; it is clear what Roma need to do. Still, as far as this season, this is no title team, and it would be foolish to think otherwise.
Lazio Restart Season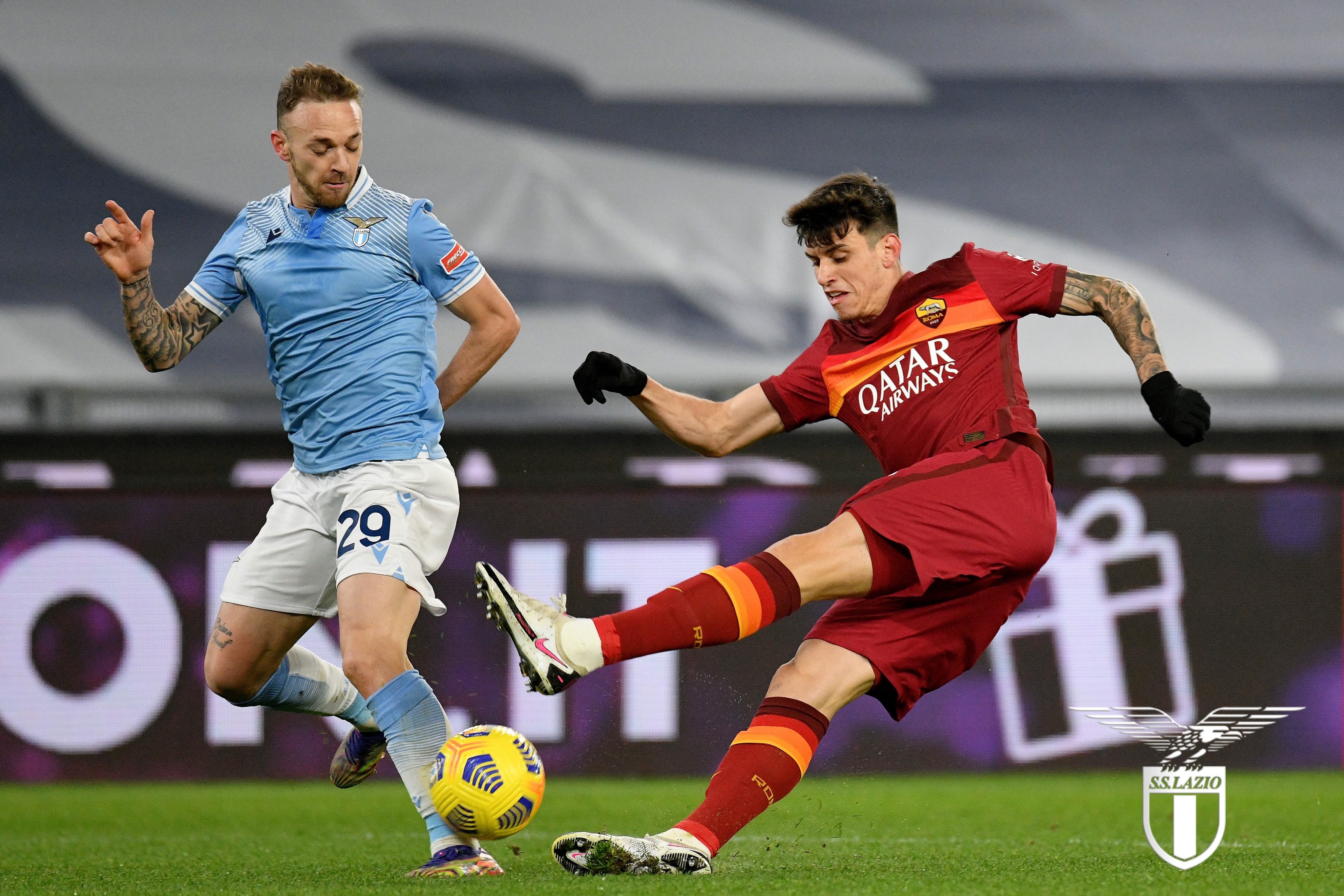 Lazio had a lot on the line yesterday. It was a dominating performance against Roma for going into that game Lazio; are having a significantly disappointing season after they pushed for the title last season; they fell down even out of the European places. It was a performance like this that was going to define the season. If Lazio won the Derby, it would change the complexion of their season going forward, potentially catapulting them into Champions League territory if they were to fall short, their entire season was going to be on the verge of collapse. A derby is always a massive match, especially the Rome Derby, the more important in Europe. Roma was taking momentum into the game after a late equalizer against Inter Milan in a very defining moment of the season. Meanwhile, Lazio missed chances and made defensive mistakes against one of the worst sides. If you just look at this from that perspective, Lazio had a lot to lose yesterday. Say what you want, but Roma has been significantly better this season as questions were being asked about a title race; even though they have dropped points against most of the big teams they play, they have not wavered against anybody else. Meanwhile, Lazio has dropped points against the bottom of the league, but not the last was anticipating a battle between Rome and Lazio in the Derby. Historically speaking, Roma has had a significant advantage and usually can get the upper hand against Lazio. However, over the last four matches, it has has ben split. This Derby has started to become much more competitive when used to show up and get the points. Lazio came to play yesterday and was one of their most dominating performances of the season. They were nearly Flawless. Meanwhile, Roma was absolutely abysmal in another big game. I still believe Roma will finish in front of Lazio the season, but that was a big momentum shift in favor of Lazio. If Lazio is going to lose that game, their European season is ruined. This was their one chance to get themselves back within distance of Champions League football. They are now just three points behind Roma in the table. Their Midfield completely dominated it as Luis Alberto was purely sensational. Roma was all over the place, didn't create anything, and fell on their face in a big game once again. After that dominant display in a 3-0 victory over their rivals. Lazio will now take that momentum through the rest of the season. This was a very defining game of this campaign. A loss to Roma yesterday would have blown up their entire season. A purely dominant display, every shot they took was on target as they dictated the game dominated in the Midfield and closed at down the Roma attack. In a word, it was just undeniable brilliance after that display last. You have an opportunity to restart their season in hopes of achieving Champions League football or at the very least improving on what has been an underwhelming first half of the season. Lazio needed performance, and they got it.
Luis Alberto Rises on Derby Day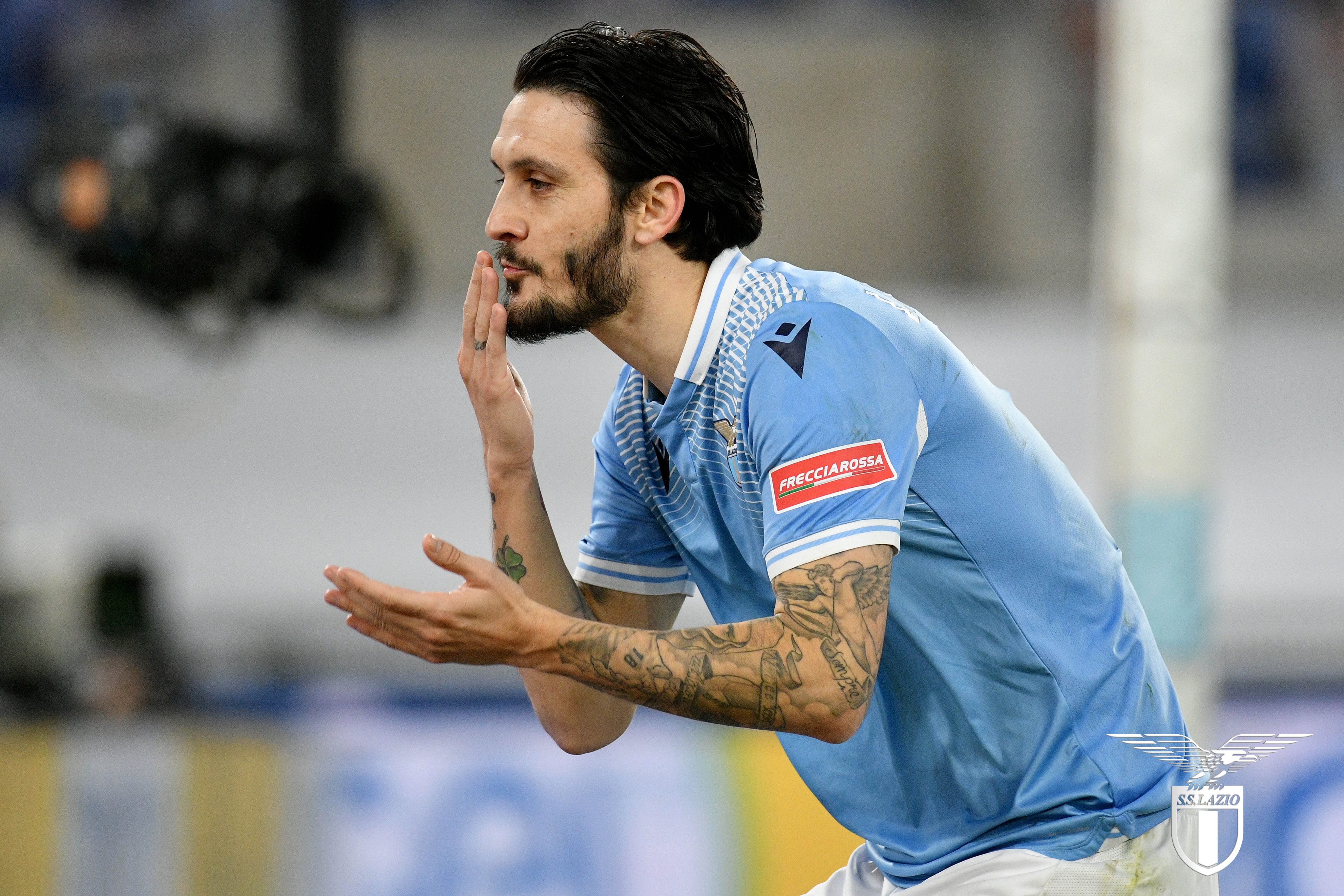 Roma suffered from a big game Deja Vu yet again in a big match against Lazio. Lazio got an incredible performance from Luis Alberto. He has shown up in many big games like this. He has scored in the Derby a numerous amount of time and has had performances like these that really justify his importance. Everyone knows how good Ciro immobile if he's a world-class player that has the capabilities to turn it on at any point in time. He really is something special, so much of what Lazio does come through him, but that doesn't undersell Luis Alberto's importance. On paper Roma has the better team; they just do; however the world-class players that Lazio has made the difference. Roma has Lorenzo Pellegrini, Jordan veretout, henrikh Mkhitaryan, and Gonzalo Villar certainly decent options to have in the Midfield all productive players; however, they don't have a world-class player or a borderline world-class player like Luis Alberto. His vision passing and execution is just on another level in comparison. Roma word Dreadful last night there's no other way to put it they were abysmal; however, the separation doesn't come through five or six different things there was a little separation that allowed them to win. Luis Alberto is the guy who made the difference because there was such a dynamic Advantage between lazio's Midfield and Roma's. Both are very productive Midfield, but one of them has an arguably world-class player in Luis Alberto. That's the type of thing that makes the difference. He was nothing short of Sensational in a big game that, like I said before the could define Lazio season. It wasn't just the fact that he could perform in the Derby a lost to Roma yesterday would have nearly ended any hopes of ambition this season. Luis Alberto was one of the best performers in any game this week. When you ball out that's one thing; when you ball out in a derby with the season on the line, it just hits a little bit more. The Spanish midfielder scored twice in their 3-0 victory. His first goal can largely be attributed to a lack of energy in Roma's backline that kind of in a way allowed him to get that shot off. However, Lopez was incredible despite it being a losing effort; it's clear now Roma's number one goalkeeper is Lopez; however, he beat them, found that bottom corner then, in the second half, scored an absolute screamer from outside the box Out Of Reach from his Spanish teammate. Luis Alberto scored two goals and was very involved in the Midfield, winning that battle and having the mentality to facilitate his teammates' opportunities. He was just spectacular, and he may not be a player that often steals the headlines, but he has been such a revelation to Lazio this season. They are nowhere near as good as they were last year, but he is still playing at a high level; he has just six goals this season, but he's doing a lot more than the statistics suggest. Outstanding performance in the Roman Derby just highlights his importance to this team. Lazio signed him from Liverpool for 1 million. Considering what he's been able to do since joining, it's utterly breathtaking, maybe the best bargain in club history. As he has consistently shown in the Roman Derby on Friday, it was no different.