7. Napoli 
This is part of the table that is difficult to determine significantly when predicting before the upcoming season. Napoli, Lazio, and Roma honestly could end up in any order among those three. This is why it's so tricky all three teams are good with fantastic managers. Luciano spalletti, Maurizio sarri and Jose Mourinho. From even a management point of view, there's not that much separation in terms of talent in terms of squad depth in terms of all the variables you would look at in trying to determine in what order you would place them. So with that being said, I don't have a ton of convictions about the order of these three teams; however, Napoli has a lot of what-if scenarios regarding their Midfield and their attack. Napoli is an outstanding team and will be fighting for the Europa League spot against both clubs; it's hard to judge, but my gut feeling is that Napoli will finish seventh. It may be worse than they did this season, but the league has gotten a lot stronger since last season. Defensively Napoli is very solid, but the truth is koulibaly is not the player he once was. However, he is still fantastic; the more concerning thing is that Napoli doesn't have a valuable center-back partner to play alongside him. There's not a lot of questions defensively, but there are certainly questions to be asked. They are excellent in the Midfield, but once again, I'm not entirely sold on what they have is Fabian Ruiz can turn back the clock and play the way he did a couple of years ago, then there's no issue here, but their selection isn't the best even though they have solid players there. I don't mean to sound like Napoli has any real issues defensively or in the Midfield, but considering the teams that have to compete against for the spot, it has to be put in perspective. However, with Napoli, the one thing I have complete confidence in is their attack Lorenzo insigne; it's coming off a career year with 19 goals in the league; you add that to Manuel Politano Chucky Lozano being able to contribute on the wing. This team will score goals because Luciano spalletti teams always do; the big question mark is whether or not Victor Osimhen can stay healthy. He was injured most last season; there's a false narrative that when he played, he was fantastic that couldn't be further from the truth. Victor Osimhen did have flashes of brilliance, but even when he played, he didn't light the world on fire if he can improve on the season he had last season and stay healthy, this Napoli team will be one to be reckoned with it's very close between Napoli Roma and Lazio but considering everything I think Napoli end up finishing seventh which I don't think would be a terrible season considering how many good teams we have in Italian football it wouldn't be the end of the world may be a little disappointing Luciano spalletti has not coached in a couple of years, and I think it will take some time for everything to click this is a step in the process for this season I see them as a seventh-place finisher.
6. S.S Lazio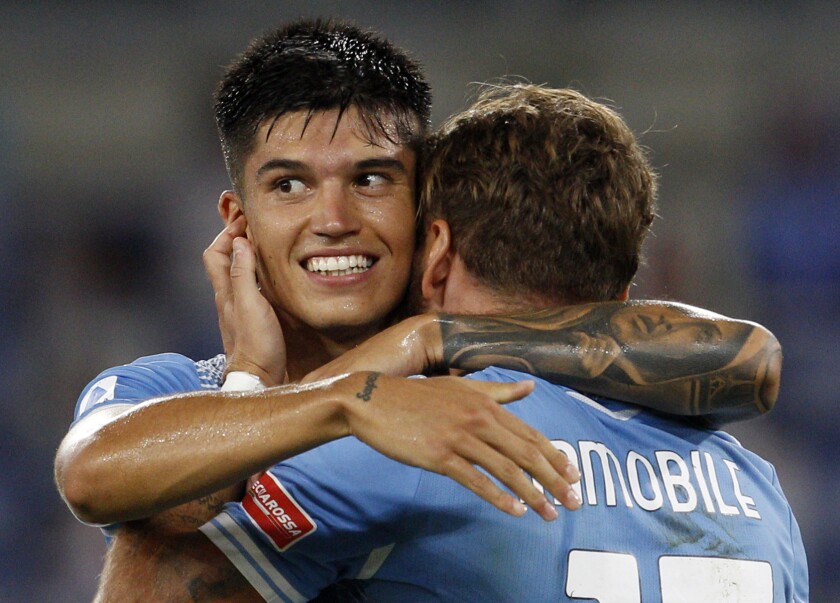 Roma and Lazio are very close; it's tough to judge which of these teams is better. It's a serious question; the bigger team in the city is Roma, but do they still have the better team? Between the two teams in the capital, we could see a Changing of the Guard Lazio has finished in front of Roma the last two seasons after failing to do so in the previous nine. As unbiased as I would like to be, I just cannot take Lazio to finish ahead of Roma. However, it will be a real dog fight between the two teams this upcoming season. Lazio is pretty strong defensively, has a capable goalkeeper, and will only get better in those areas of this upcoming season. The Midfield is a nightmare with Luis Alberto and Milinkovic-savic, two of the very best midfielders in Italian football. Capable of playing both sides of the ball and being influential in multiple areas. They did lose some pieces in the Midfield, but as long as Lazio has Alberto and milinkovic savic, they have nothing to worry about in the middle. The Lazio attack could go one of two ways; it all depends on Ciro immobile and Correa. Ciro was very disappointed; even though he scored 17 goals, he went scoreless for more than 700 minutes. However, the thing that kind of goes in his favor is every other year. He has a monster season with an inconsistent one in between; this could be a year when he again explodes. If he is on form and firing on all cylinders, Lazio, we'll have an excellent chance of finishing ahead of Roma for the third straight year; however, there are some unanswered questions, and Rome, I have an equally strong team. If Correra leaves the club this summer, things will be complicated; he is so essential for this Lazio team. The club hasn't made any great Investments or upgrade this summer other than bringing back Felipe Anderson, but it has been difficult for clubs to do so because of the European championships this summer. They still have an outstanding team from top to bottom and will be a fun team to watch this season, but simply I think Roma is just a tad better, so I think Lazio will finish behind Roma once again with a sixth-place finish.
5. A.S Roma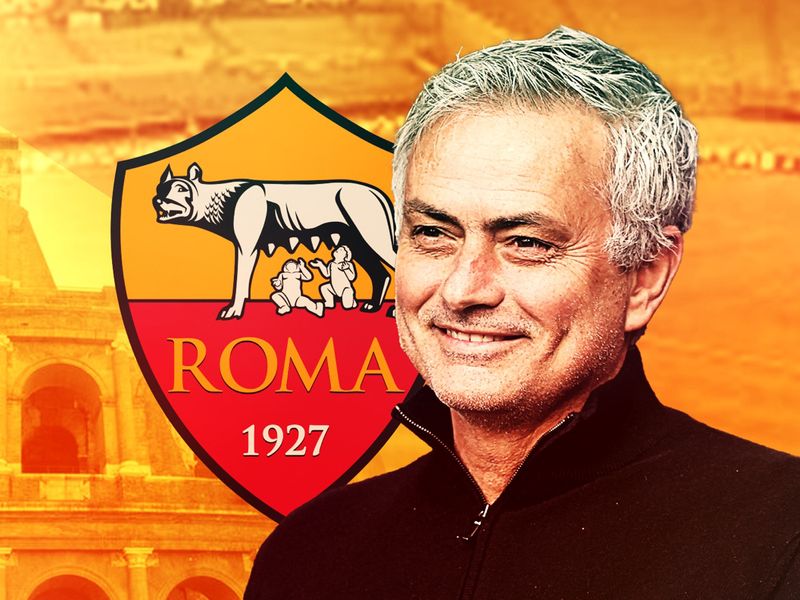 Roma finished 7th place last season; it was a hugely disappointing campaign for a club meant to do much more. Paulo Fonseca left the club at the end of the season as the special one makes his arrival and the Eternal City. Jose Mourinho may not be what he wants, but he fits this Roma team in every way imaginable. Jose Mourinho is a proven winner with the winning mentality and attitude, and innovative ideas he has won at every level. All these things are something that Roma lacks at the moment; they have a very talented young team that could do something exceptional this season. There might even be a chance they make the Champions League, but I'm not convinced it happens quite yet. Nonetheless, many changes have been made ahead of the Season as Jose Mourinho builds this new-look Roma. The health issues of the Roma defense were a big problem last season, but if everyone is healthy, Roma defensively should be much tighter and firmer than ever. With Gianluca Mancini, Rodger Ibanez, Chris Smalling, and Max Kumbulla, they have the depth. Not to mention Rick karsdorp, who will be a huge weapon with Jose Mourinho as Roma as a right-back or a wingback, depending on the setup. The Midfield Roma has luxurious options with Jordan veretout, Captain Lorenzo Pellegrini, a young Darbo, and I meant the other to arrive currently Thomas Delaney being linked. The attack could be extraordinary, especially under Jose Mourinho. Nicolo zaniolo will be back after dealing with injuries if he's even half what he once was. They have something special. Mkhitaryan had an incredible campaign last year, the two Strikers upfront with edin Dzeko and bojar mayoral, and a new signing from Genoa Eldor Shomurodov that has the qualities to add even more Firepower into the mix. Top to bottom, this is a highly talented team with a huge ceiling with everything that I've already stated. Roma also signed one of the best goalkeepers in the Premier League, with Rui Patricio arriving from Wolverhampton. There should be a few more signings to arrive before the start of the season; the one thing they're going to have to deal with primarily is the loss of Leo spinazzola, who will miss about half the season, but if he comes back early and plays the way he has Roma could be extremely dangerous. I think it's tough to kind of gauge where they will finish because there are two scenarios where there's a high ceiling where they make the Champions League. After all, I don't think AC Milan and Roma are separated by that much, and then there's another part of this, or they just don't quite have enough. They narrowly miss out, so I think ultimately a fifth-place finish is what we'll end up occurring, which would be a great progression from last season. Jose Mourinho will make Roma much more challenging to deal with than in the past, but I tell you that you never know how far they can shoot up the table with this Roma team and how talented they are. However, this season I see them finishing 5th.
4. A.C Milan

AC Milan made the champions league for the first time in years last year, almost throwing it away at the last second but in the end, managed to qualify. This will make things much more difficult ahead of the season. Now they have to deal with trying to be eligible for the Champions League again while having who play Champions League football regularly dealing with multiple competitions and which AC Milan will want to play well. They did lose Gigi donnarumma, but AC Milan did a good job replacing him so quickly. Mike Maignan is an excellent goalkeeper with Lil and has been really showing his consistency in net for the last couple of years. So honestly, that's not as big of a loss as it seems. AC Milan is incredible defensively ridiculous in the Midfield with Franck Kessie and Ismaël Bennacer; they did lose Hakan Çalhanoğlu but were able to sign Ibrahim Diaz, and they have numerous other options in that area as well. I have a little bit of concern about the attack's kind of where Ibrahimovic is good for at least 10 goals next season, but he's 41; they signed Olivier Giroud from Chelsea. I think that's going to end up being a terrific signing for them, but yet again, he's in his late 30s as well; then you have Rafael leao, who has had moments but has been very inconsistent. It doesn't seem like AC Milan are going to sign another Striker, so that seems to be the attack that they are going forward with; there's a slight concern there, and this is the only reason I thought maybe Romo could finish ahead of them But ultimately speaking Midfield defense and goalkeeper are all excellent if you're going to scold it'll behave to do with Stefano Pioli and whether he can handle the pressure for another season and whether or not the attack is good enough these are all questions Up For Debate. Still, I think because of how robust AC Milan are in a lot of areas I think they just have a little bit of an edge against Roma and I see them getting back into the Champions League with a fourth-place finish this season. The Transfer window is still open, so maybe that could be changed depending on what they do. Still, it doesn't seem like they will upgrade any other possessions, so this is the team they got, and I think it's a fantastic team; it will all depend on whether the attack can be dangerous enough to take them a step further.