Paul Pogba vs Leeds United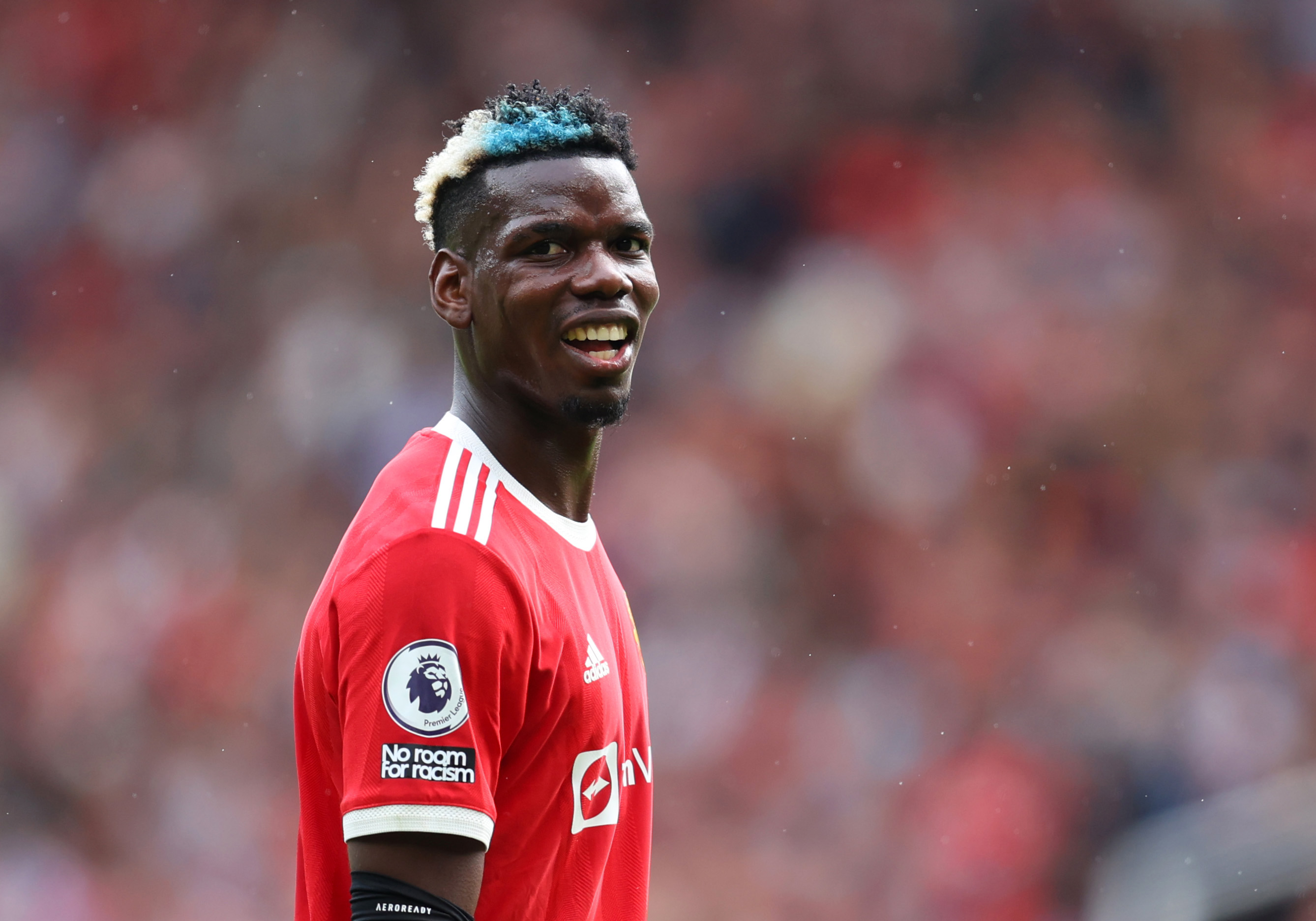 The Premier League opened up this weekend as Manchester United gave Leeds United the business with a 5-1 victory to start the new season. Bruno Fernandes scored his first hat-trick for Manchester United as he has been such a vital figure in the attempted turnaround at United; he is a fan favorite. The Man United faithful adore him. He had an absolutely tremendous performance; however, he was not the one that I was most impressed with. Paul Pogba is one of the most scrutinized players in the Manchester United Team and in English football. The rumors of him wanting to leave during the last couple of years. He was slated for the rumors even coming into fruition because of the talk of his agent. His agent is football rat, Mino Raiola. He is one of the worst things in the beautiful game; he is toxic; all he does is provoke negative energy because of some of his comments about his client over the years. Man United has had some issues with Paul Pogba, especially the fans. He arrived from Juventus for 98 million, a world-record transfer at the time. From a statistical point of view, it hasn't been as impressive, but there's not been a drop-off as far as performance. There's this big illusion that France Pogba and Manchester United Pogba are not the same players. It is utter blasphemy. Paul Pogba with France appears more flashy from the eye test, but of course, he does. Some of the best players surround him in the world. France has one of the deepest squads in World football. Does Man United have a strong Squad? Yes, but They don't have anywhere near the Firepower of France, so of course, he's going to appear to look better with France than with man united, but it's simply not true. He seems to have a love and hate relationship with the Manchester United fans, yet every year he's linked to a move away from Old Trafford, and every year he stays. Against Leeds United was a masterful performance with Paul Pogba. Bruno Fernandes will get the headlines, the credit, and admiration just because of how the fans adore him in such a way, especially a Monumental moment where he got a hat-trick. However, Paul Pogba was even better, which is crazy to say. In a game in which a teammate had a hat-trick, he wasn't even the best player; the French midfielder was so dynamic throughout the game was very influential in both facets of the game, not only in defense of area which is very good but also in the attacking area being creative in the middle of the park. Paul Pogba was the instrument in which man united were thriving. You take Paul Pogba out of that team in that opening game. They're not having the same success. Leeds United never really stood chances game, but they wouldn't have done it so convincingly if it wasn't for Paul Pogba. In the first week of my player of the week awards throughout the year, Paul Pogba is one of my choices. Last season I only nominated a Premier League player a minimal amount of times; to my recollection, about five premier league players I selected from matchday 1 to 38, meaning the chances of me picking a primary player this season with lower but what Paul Pogba did this weekend was tremendous. He had four assists in one match of football. It was truly exceptional the way he spread out the ball from the cross and turns controlling to Distributing to putting the ball in the right place for his teammates; he really orchestrated the symphony in man United's opening game. If he can continue to play this way or at least something merely similar to this performance, man united will be in a real title race;. At the same time, I don't think man united of winning the title; the performance of Paul Pogba this weekend will only give him confidence for the weeks to come. Paul Pogba was absolutely ridiculous. Because of his reputation not, enough people are pointing that out.
Erling Haaland vs Frankfurt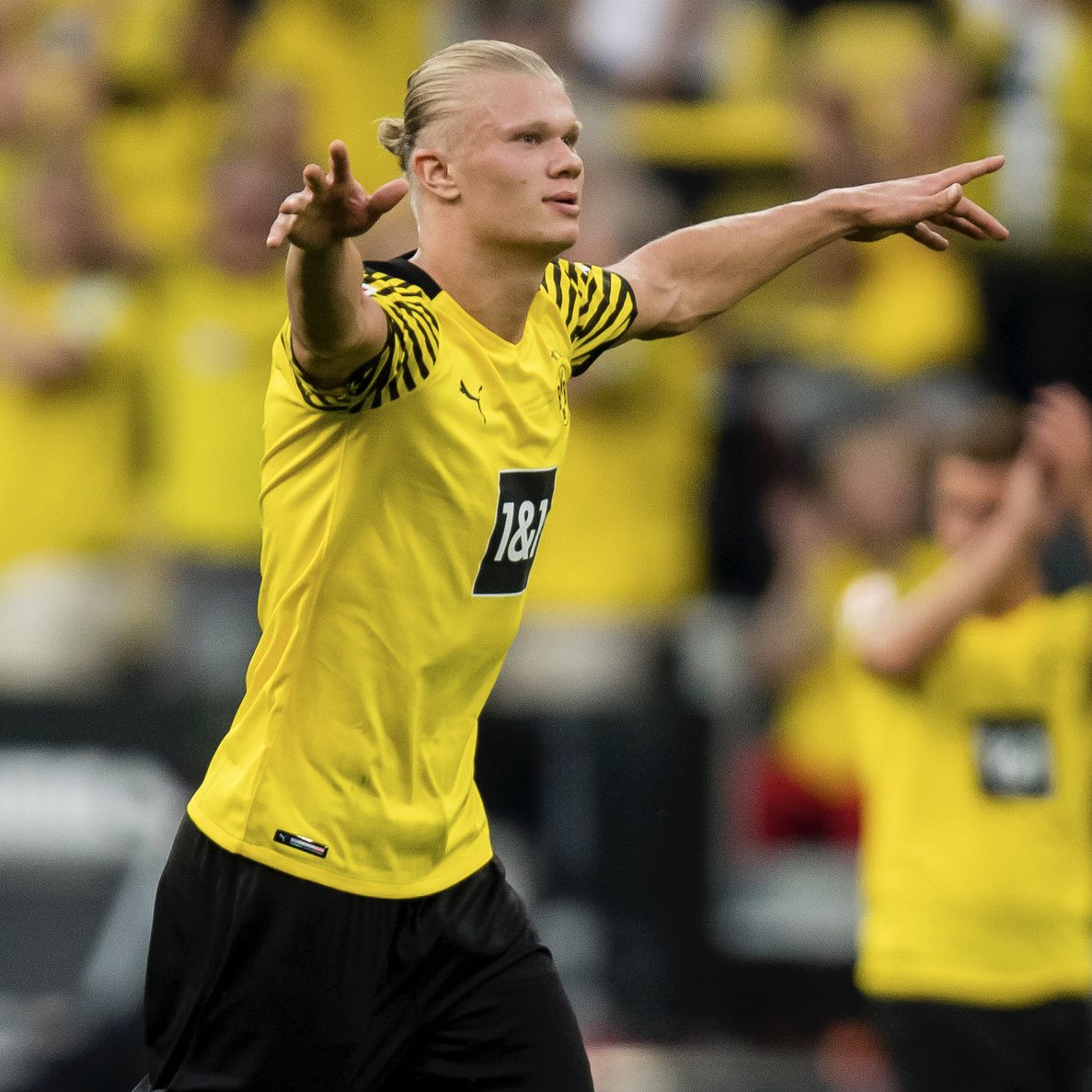 Erling haaland picked up right where he left off last season. The most dominant young striker in World football just exploded, and it's a fairly big game to open the Bundesliga season. Erling haaland has scored 40-plus goals in his last two seasons, and there's no reason why he shouldn't get to 50 this season; he's already off to a roaring start. The Norwegian super-talent has five goals in two games. Dortmund could look like a real title challenge for Bayern Munich. Even though Bayern Munich has the best starting 11, there are other teams in the Bundesliga with more depth, at least Lord Matthias has suggested so. Bayern Munich dropped points in the season's opening game and did not look as in control as they had under previous management. Julian nagelsmann is a great manager but what it proved is some cracks can be exploited. Dortmund scored five against Frankfurt in what turned out to be an absolute dropping. Frankfurt clearly misses Andre Silva because they couldn't get anything going most of that game. However, what's not surprising is how dominant erling haaland was with the performance. Erling haaland was nominated last season in my player of the weeks more times than any other player with a whopping nine times; that should tell you how much I rate him as a super Talent. He is generational right there; with Killian mbappe, these two will be the guys to put forward to the future generation of football. He started things off early and wasn't going to be denied. Setting up Marco Reus for the opening goal of the game as Dortmund got off the mark. On a fast-break with erling haaland in the middle, Gio Reyna on one side and Hazard on the other erling haaland dished out who is right before Hazard scored the goal to put Dortmund back in front. Then two minutes later it was erling haaland all by himself on the counter beats the goalkeeper and through 37 minutes he had one goal and two assists but as it turned out he was just warming up. In the second half, he created an entire equation Inside the Box taking an initial shot and then a rebound which is not clear whether or not it was a shot or an attended pass. Still, either way, it landed at the feet of Gio Reyna, who scored Dortmund's fourth, and then as you like curling Holland by himself again with Defenders on his back, cuts inside with plenty of space and beat the keeper for the fifth Dortmund go to the game. Dortmund ended up winning 5-2 erling haaland was involved in all five goals and was credited with either a goal or an assist in four of those; he is just ridiculous for a kid that's as young as he is too good. In his first two games this season, he has totaled five goals and two assists; the season has just started, and he's already in midseason form erling haaland will undoubtedly be a regular feature on this list after my monster season last year. Dortmund has got off to a roaring start. Bayern Munich will be tested by this team all season long, mostly because of erling haaland.
Andrej Kramaric vs Augsburg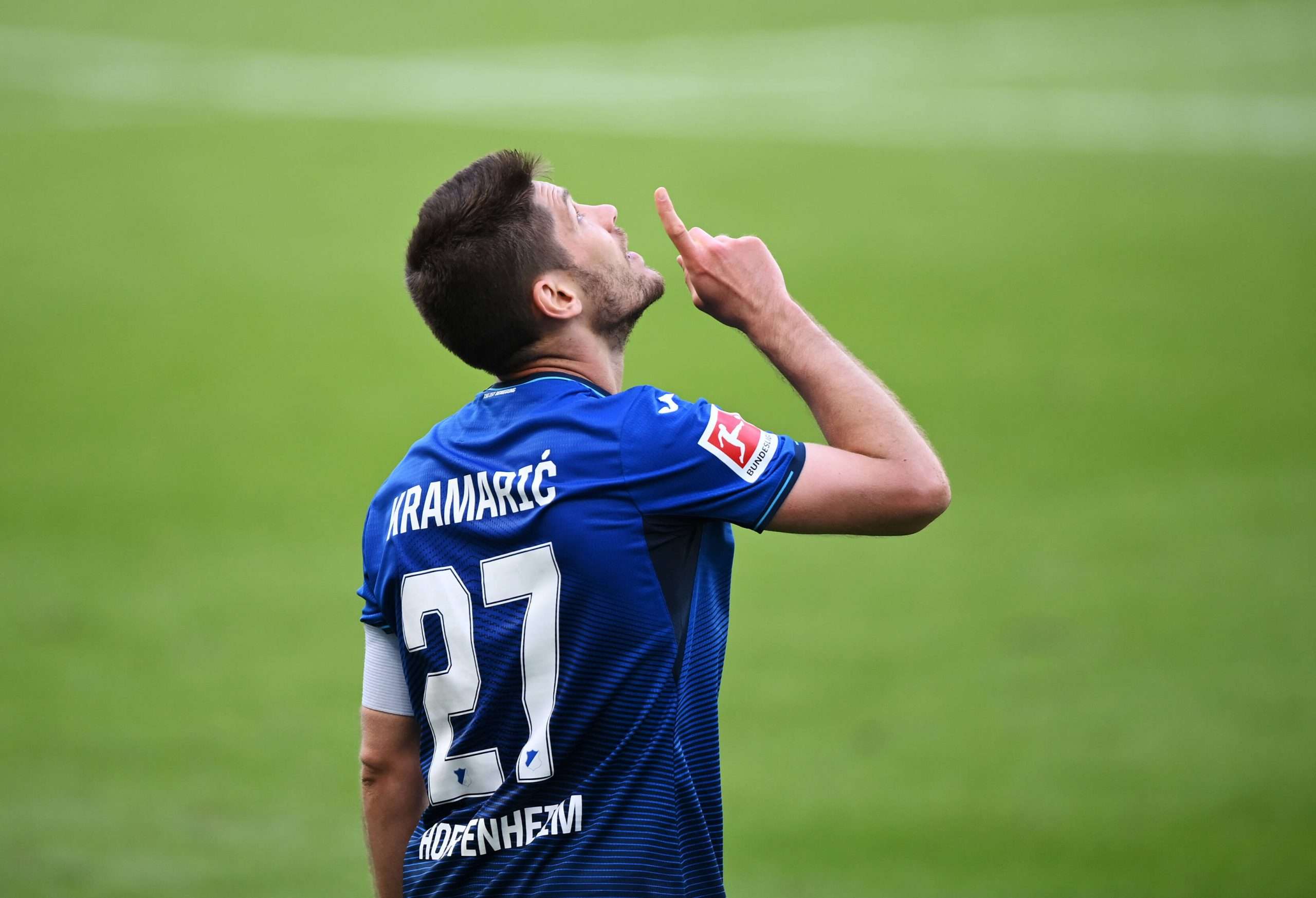 Andrej Kramaric is one of the most underrated players in the Bundesliga. He has a complete package with goal-scoring ability Distributing with his big imposing size a dangerous in the air and from a long distance as he has the power. In my Bundesliga preview, I had Hoffenheim finishing in 6th place, which would take them to the Europa League. Last year they kind of had to deal with relegation threats, at least for part of the season, and it just was a messy campaign. A big reason why Hoffenheim will Thrive this season is because of Andrej Kramaric. The Croatian Striker put together, in my opinion, the most impressive display of the opening weekend of the Bundesliga. It's not as if Hoffenheim was most difficult of opposition as they handled Ausburg without difficulty. Andrej kramaric was fantastic. It was a nearly perfect performance, and honestly, it's probably one of the best games I have seen him play in the Bundesliga. He came close to scoring a few times but didn't find the back of the net himself, yet he didn't need to. See you at the understand what I'm saying here. This was the best individual performance of the opening weekend and a striker known for his goals, yet he didn't find the back of the net in this game and still was the most impressive player this weekend. Andrej Kramaric was very influential in the buildup of the attack and played a role more of as a catalyst as far as creativity and putting his teammates in the right positions more than it was a goal scorer. The truth is Andrej Kramaric will probably score upwards of 20 to 25 goals this season; we expect that from a player of his caliber, and even though he is a complete package of the striker who can do multiple different types of things, it was the variety of ways he put his teammates into the position that was so impressive for me. Right in the corner, a beautifully hit cross into Jacob Larson, who got his head on the end of the cross. His second assist came from a Quick transition between himself and his teammate, ultimately setting up a perfectly supplied pass inside that led to another goal. However, his 3rd and final assist of the day was by far the most impressive. When you think about the types of players that can thread the ball from Midfield into attacking positions, you're thinking about Kevin De bruyne Lorenzo Pellegrini, Bruno Fernandes, and many others. You usually do not associate Striker with that type of moment, but Andrej Kramaric threaded the ball from Midfield into attacking space where Hoffenheim scored a one-on-one; it's not the fact that the Croatian had three assists and that he put a dominant performance; it was the fact that he did it in a variety of different ways all three of his assists were conducted very differently and it just highlighted his versatility. If he can continue to play the creative role in his position and score goals regularly, there's no doubt, time will continue to shoot up the table; this was a very dominating performance against a less-than-stellar team, but nonetheless, the performance was nothing short of spectacular.