Bayern split at Borussia Park In Bundesliga Opener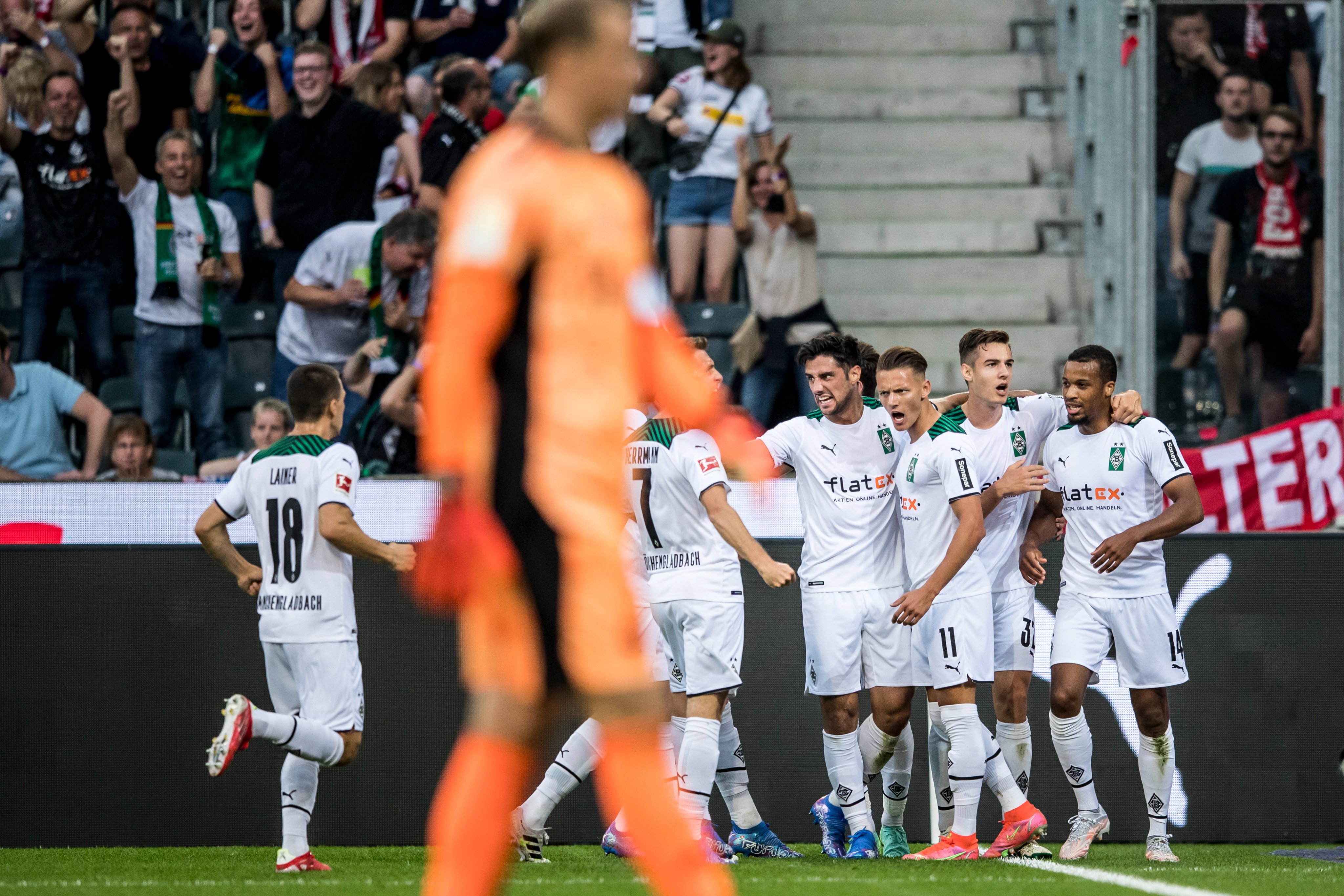 The Julian nagelsmann era at Bayern Munich did not exactly get off to a flying start. Bayern Munich paid 20 million to release Julian nagelsmann from RB Leipzig as the young coach leaving RB Leipzig after taking them to their highest finish in club history. It was a relatively risky move considering Hans flick, one of the best managers in the world, was there the last two seasons as the team and Club reached historical Heights under his tutelage. Julian nagelsmann has proven himself at the top level but not at a job like this; he will be under immense pressure considering the expectations of winning on all fronts at Bayern Munich; there's no doubt he's a great cook, but this is a different level of expectation. RB Leipzig and Dortmund both upgraded their squads and got significantly better. This upcoming season will be the most difficult for Bayern Munich. Bayern Munich still has the best team, but they will be challenged this season in a way they have not before. In The Opening match of the Bundesliga, they traveled to Borussia-park, where Bayern Munich has always struggled. It was an opportunity for Julian nagelsmann to make a statement. One match doesn't Define everything, but there are certainly concerns after an uninspiring performance at Borussia-park watching Bayern Munich in drop points in The Opening match of the Bundesliga season. Alexander Plea opened up the scoring in the opening 15 minutes. Bayern Munich ended up equalizing to Robert Levandowski because who else. However, in the second half, it was a supreme battle. Bayern Munich had the bulk of The Possession and had an incredible amount of chances. Even though they had their moments, their finishing ability wasn't good enough; they got off to a very stumbling start, very different than the way Bayern played under Hans flick. On top of that, Gladbach play very well defended exceptionally impeccable saves from Yan Sommer and put themselves in position on a couple of occasions to nearly winning the game, not to mention the two penalties that were not called that could have swung three points for the home team. Defensively Bayern Munich looks like a mess, and if it's not sorted out, the Run of titles in Bavaria could soon come to an end. Bayern Munich is the favorites; they should be the favorites, but it was not a very ambitious started a new campaign. With the way some of the other teams have played in the opening weekend, I don't really think the cause for concern, but Bayern Munich does need not put themselves In Harm's Way and play with much more conviction. They did end up winning the Super Cup against Dortmund. Still, Bayern Munich is full of players with winning intangible winning a single game final it's something that this new team is very capable of doing the question is if they'll be able to rebound after their opening draw in the Bundesliga and turned it around will be one of the best teams in this league there's no reason to really panic. Still, you could see some things with fine Munich will you can identify things that are going to be a problem; important fixures will matter a lot if Dortmund and RB Leipzig can get it going throughout the season an actual tough title race. I know RB Leipzig lost their opening game, but if they can get things together and start clicking, we could be looking at a whole new situation here. Bayern Munich have all the tools necessary, but it's a new coach in a team that has won the title the last nine years; it's a difficult thing to go into, and Julian nagelsmann was unable to deliver and the way that was expected it's only one game but I kind of the start of the season stumbling rather than firing out of the gate. It just shows that this team is beatable, and without conflict there, they're just not going to be as dangerous as they maybe we could have been. They looked much better in the Super Cup, but we will have to see how they respond.
Manchester United Run Wild with Bruno and Pogba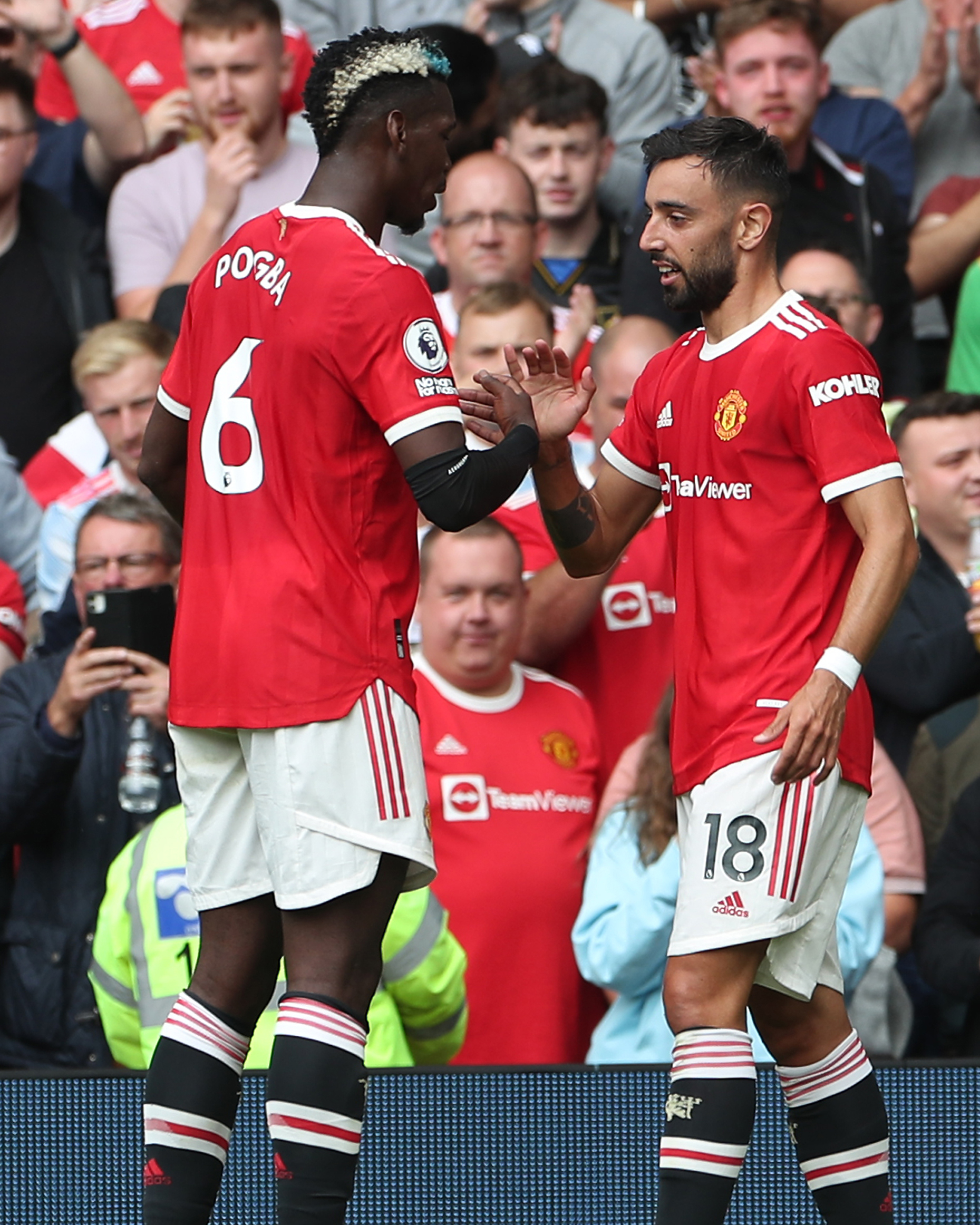 Manchester United has been trying to rebuild their team into a winner. Under Ole Gunnar solskjaer they have massively improved since the sacking of Jose Mourinho. It has been a little inconsistent at times, and even though they have yet to win a trophy despite getting to the Europa League final and losing and several semi-finals, he hasn't quite been able to deliver a trophy to Old Trafford, who has been begging for Glory for quite some time. Jose Mourinho won three trophies in Manchester United, yet he was considered a mercenary while Ole Gunnar solskjaer has been more supportive by the fans of Manchester United. Despite a rocky start, he kind of guided the ship to a steady place. The team has slowly and slowly improved over the last couple of years. Bringing Bruno Fernandes from sporting and having the type of impact he has had in the man united team is a big reason they're starting to get some success. They have brought in several players over the last few seasons that have been able to help and improve the squad to the point where they could potentially be chasing titles again. The biggest issue with this is that Chelsea has been very successful in Europe and Manchester City has an incredible team assembled, and it seems only getting warmed up as they have won the title three of the last four years. Logically speaking, despite their opening loss of the season, it is reasonable to say that there's a good chance that Manchester City and Pep Guardiola will be winning the Premier League trophy yet again. However, Manchester United needs to get into a place where potentially they can be in a title race and an opportunity to win trophies and put themselves in contention for the one that they're after the Premier League title that's easier said than done what they have been putting themselves in a great position to lead to this place ultimately. Bringing an Edinson Cavani last year, Aaron Wan bissaka and Bruno Fernandes the previous year, and then this summer striking gold finally getting Jadon Sancho across the line and adding a champions league and World Cup winner with Raphael Varane while he's not the player he once was he is still a world-class defender on his day. Manchester United ripped apart Leeds United with Paul Pogba and Bruno Fernandes leading the way Paul Pogba with four assists and Bruno Fernandes with a hat-trick. It is just the first game of the season, but it seems the squad is regenerated on top of everything that's already been said. Jadon Sancho spent most of the game on the bench when he starts starting and playing regular football; this Manchester United Team could be potentially special. I'm not saying they're going to win the league; I'm not saying one Victory like this proves the big difference; all I'm suggesting is if they can keep this level of connectivity and continue to build on all of this, they could throw themselves in a title race. With Chelsea getting romelu Lukaku, Liverpool getting Virgil Van Dijk back, and I already talked to you at Manchester City, it will be tough. Still, if Manchester United can improve enough as they battle through the season's opening parts, this could be a special team. I'm thinking about this long-term. They're very well positioned right now for them to be fighting for titles in the years to come, even though this season you just don't know because of how strong some of the other teams are. Manchester United will not land erling haaland, but they will be in the market for a striker to play alongside Mason Greenwood if he improves in the next summer; this team is only going to get better, and you see that progression of how easily they handled and Leeds United Team that in Premier League circles is highly regarded this Manchester United Team rip them to shreds making a big statement not necessarily for the rest of the league but for themselves as the only continue to improve on the rapid start to the season.
Barcelona Better then Expected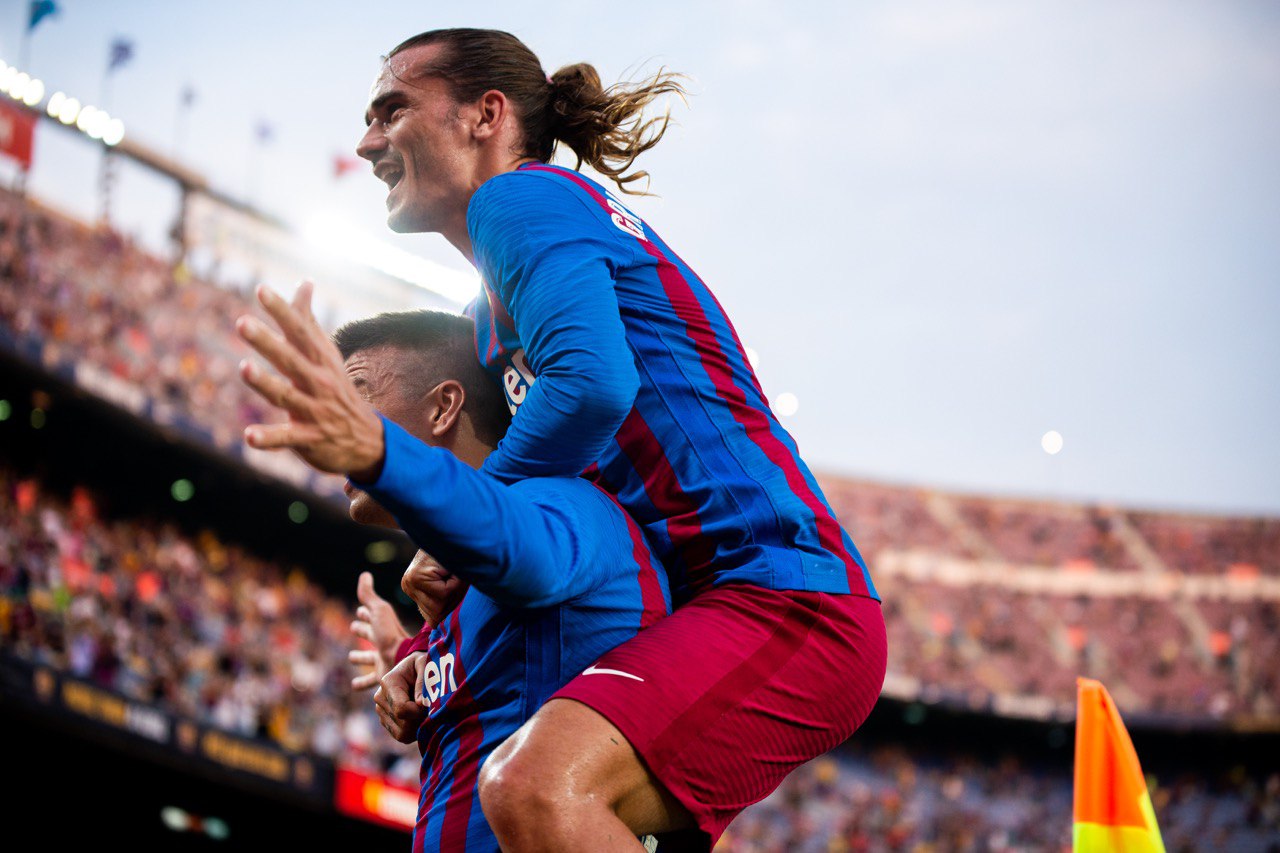 A few weeks ago, Barcelona lost our greatest ever, and Lionel Messi departed to join PSG and Barca that were left in financial ruin and without a player that has dragged them into positions to win trophies every season despite the rest of the squad not being all that encouraging. This first game of the La Liga season was going to be very interesting. For the last 21 years, Lionel Messi has been wearing that number 10 Jersey for Barcelona; this was the first season in two decades where he was not involved in it. Even Lionel Messi was so important, and without him, I think Barcelona is going to struggle throughout the season; their first game of the new campaign certainly had cracks in the foundation but all in all it showed some promise. Barcelona has made new Acquisitions this summer of Edison Royale, Memphis depay, Sergio Aguero, and Eric Garcia, all arriving this summer. It was very different watching a Barcelona team that did not include Lionel Messi with Gerard Pique and Sergio Busquets as the main captains of this new-look Barcelona without Lionel Messi there. Barcelona ended up playing a very tough real Sociedad Squad that features Alexander Isak David Silva, and it's a well-built and constructed team. What is ended up being a wild five-goal affair, but Barcelona looked a lot sharper than expected. Memphis depay looks like a huge signing for Barcelona after growing up with Olympique Lyon; he was ready for the challenge of having to be part of the new project at Barcelona without Lionel Messi. Frenkie de Jong looks fantastic, and Barcelona as a whole played really well together. Ronald Coeman had a very underrated season last year as Barcelona manager, and based on the majority of the game, his team looked solid. Without Lionel Messi, they're not going to have the same amount of success, but all parts came together, and they played a perfect match of football. Athletico Madrid must be the favorites with a Karim Benzema Real Madrid as the most realistic Challengers. Still, I think this Barcelona team will be a lot better than people expect. Martin Braithwaite ended up scoring twice, Antoine Griezmann looked much sharper, and as a team, they had control of the game from the very beginning. Barcelona did concede two quick goals from real Sociedad, one from the penalty spot and one from a crazy free-kick. Still, ultimately they were able to push away with a 4-2 victory; there's a lot of positives to be found in the way they played, and Barcelona should use that to try to drive momentum into the next couple of games. This team will be very different but all things considered, I liked what I saw.